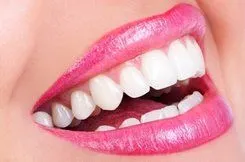 Keeping our teeth their whitest is a lot harder than it sounds. With all the coffee, wine, smoking and other foods that have the ability to stain our teeth on a daily basis, even with proper maintenance they can appear a little dull. Teeth whitening is an excellent way to restore the natural color of your teeth or even make them whiter than your natural color.
To help you reach your whitening goals we offer in-office whitening or take-home whitening with custom trays.
Please contact us today to see which type of whitening is right for you!